Posted by Will Smith on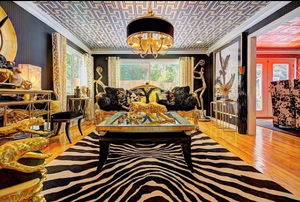 Dear Interior Motives Fans, The Fall Season is fast approaching and so many of us have yet to address our home to-do list!!  With the holidays just a few months away it is time for us to think about getting our to-do list done! Some of the top fall renovation projects include: Exterior improvements: Does your home need a new coat of paint, shutters repaired, or just a good pressure washing? If you see peeling, sun damage or chipping, the answer is probably "yes."  Homes with new paint jobs tend to sell for at least 10 percent more on the open...
Posted by Will Smith on
Posted by Shekeyse Jones on
One thing Interior Motives is obsessed with is pushing the envelope! We love to go where no designer has ever gone before in interior design. We are the "game changers" in the interior design industry. To push your  wall decor to the next level, try using 3D like  faux taxidermy.   With the right design execution, faux taxidermy would look great in almost any space. This wall decor piece will push the envelop. Check out our online store for great faux taxidermy such as the  Gold Antler Wall Sculpture, Metallic Elephant Wall Decor, and the Peculiar Rhino Wall Decor Glossy White. These pieces are so...
Tags:

3D, antler, architecture, art, changer, decor, decorate, design, elephant, fashion, faux taxidermy, interior design, rhino, sculpture, taxidermy, wall, wall art, wall decor, wall hanging, wall sculpture