News
Posted by Will Smith on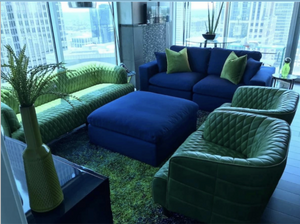 When it comes to interior design, there are endless possibilities to create a space that reflects your personality and style. Spring is the perfect time to experiment with new color palettes, textures, and patterns to give your home a fresh and updated look. Spring is all about color, so it's the perfect time to add some bright and bold hues to your home decor. Some popular spring colors include pastels, like light pinks, blues, and greens, as well as bright and bold colors like yellow, orange, and red. You can incorporate these colors through your wall paint, furniture, accessories, or...
Posted by Will Smith on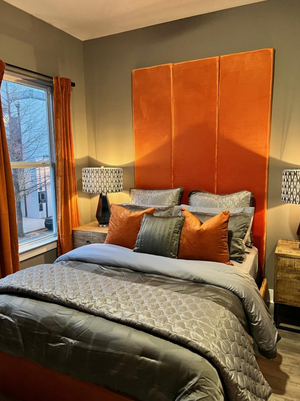 Hello Everyone and a Happy New Year would be fitting as we have not reached out in the New Year. We have been busy with new and exciting interior design projects and getting new merchandise at the store.  We are focusing our showroom items on new and unique pieces and finishes that can work for all households. We also have lots of new fabrics and wallpapers on the way as well. Be sure to check out our online store for new items also. Remember at Interior Motives we can source almost any furniture or decor item so if you are...
Posted by Will Smith on
Hello Everyone and we hope you are enjoying your summer. Soon the high temperatures will be behind us and we will begin our annual migration indoors. It is a great time to start prepping for cooler weather and relaxing indoors. It's time for a comfy sofa, a nice warm throw, a cozy accent chair, or new lighting to change the perspective of the place. Whether you need a new kitchen or bathroom remodel, or if you just need to add some new wallpaper to your dining room or to accent your ceiling like the design we done above. Interior Motives...
Posted by Will Smith on
Hello design lovers. With spring in the air and so many to do projects it's hard to decide where to begin. It could be a fresh coat of paint, a new sofa, a new rug, or just some new toss pillows to add some color to the space. Regardless of your interior design and furniture needs, Interiormotives has you covered. Check out our outdoor furniture and cool wall sculptures and accessories to liven up any outdoor space. We have also added lots of new lights and mirrors. Interiormotives is a modern and contemporary furniture store located in Charlotte North Carolina....
Posted by Will Smith on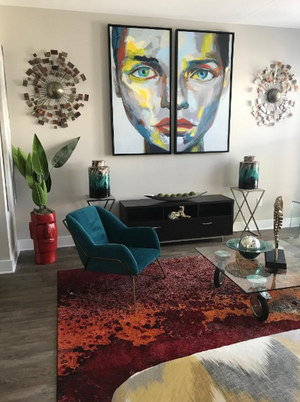 Hello Everyone and Happy Fall. Well, it seems that winter is fast approaching and the holidays are upon us. This is always an exciting time of year to visit friends and family and enjoy home. Check out some of our new and unique items we have recently added to our inventory.  We have new sofas, sectionals, bedroom furniture, lighting, home decor, Throws and so much more. We also have several great holiday gift ideas. If possible stop in our showroom located at 3607 Scott Futrell Dr, Charlotte NC 28208.